2201 S. Union • Chicago, IL 60616
Phone: 312-846-6192 • Fax: 312-846-1788
SE HABLA ESPANOL

Snow Flurry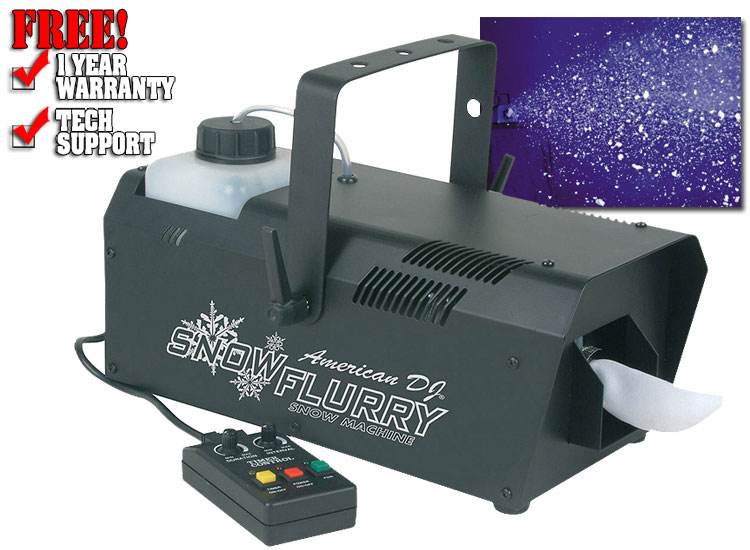 Details

Regular Price $399.99




Our Price $129.99



High output Snow Machine with timer remote
Timer remote allows control of: duration of output, interval between output blasts, and constant output
Choose from two settings on the timer:

1) The Continuing time can be controlled from 1 - 10 seconds
2) The Interval time can be controlled from 10 seconds to 5 minutes

Volume selection switch - choose between low or high snow output
Intelligent Pump Protection (IPP) - Pump automatically shuts off when snow fluid gets too low; prevents pump from running dry and being ruined
Includes hanging bracket
Use immediately - No warm-up time required!
1-quart removable snow fluid container
Output: 60~90ml/min
Tank Capacity: 1.5 Liter
Fluid Consumption Rate: 16~11 Min. / Liter (100% output) 14 Min. / Liter Average
Dimensions (LxWxH): 15.25" x 7" x 6.25" / 387x179x159mm
Weight: 11 lbs. / 5 kgs.