TTXUSB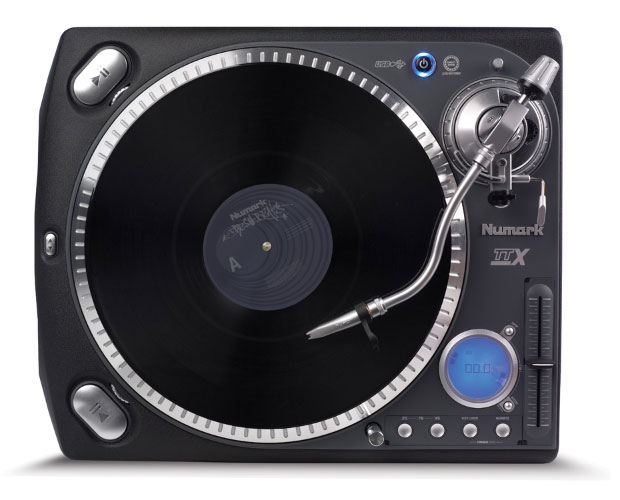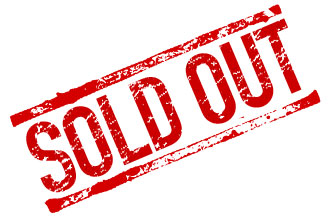 A MODERN CLASSIC WITH COMPUTER CONNECTIVITY.
The TTXUSB stands alone among professional turntables because it was exclusively designed for the modern DJ, with a silicon rubber base that absorbs vibration and dampens low end feedback, and an interchangeable tone arm system that adapts to any DJ style. The TTXUSB, like its predecesor, features user-variable torque. The TTXUSB also delivers versatility and control thanks to an illuminated output bay, a built-in BPM counter, and interchangeable S-shaped or straight tonearms. Best of all, the TTXUSB's built-in USB connector simplifies connection to a computer for fast, professional grade vinyl-to-digital transfer.
As an added benefit, vinyl-to-digital conversion takes just a few mouse clicks thanks to the bundled EZ Vinyl Converter software; a new program available exclusively to Numark that quickly converts vinyl tracks directly to iTunes.
Additional features include digital outputs for direct sampling, Key Lock and ±50% pitch control for unprecedented mixing options. The TTXUSB remains ahead of the game and delivers a new standard in turntables by expanding the possibilities of vinyl.
USB connection for ultra-quick conversion of vinyl to digital media
World's first user–adjustable ultra–high torque (2.5kg·cm, 3.7 kg·cm, 4.7 kg·cm) direct–drive motor
Patented interchangeable aluminum tonearm system includes both straight and S–shaped tonearms
Interchangeable pitch fader and button cartridges for club and battle style
Blue illuminated display provides pitch, RPM, BPM and motor settings
Removable aluminum target light and strobe with super–bright white LED
Solid–core steel top and rubber base construction diminishes vibration and unwanted noise
Anti–drag aluminum platter reduces excess rotating friction
Precise cue, height and anti–skate adjustments
Reverse and adjustable start and brake times
±8, 10, 20 and 50% selectable pitch ranges
Key Lock to maintain any key while changing tempo
Onboard auto BPM counter
33, 45 and 78 RPM
Selectable phono/line level output (without ground wire)
Detachable power and audio connections, illuminated output bay
Headshell and 45 adapter included
Motor: Direct Drive – 16 Pole, 3 phase
Start Time: 0-33.33 RPM in 0.2 seconds
Braking System: 9 Step Electronic Servo Brake
Platter: Dampened Aluminum Die-cast Low Friction Design
Speeds: 33.33, 45, and 78 RPM
Wow & Flutter: <0.15% WRMS (JIS C5521); Digitally controlled by internal quartz clock
Pitch Range: ±8%, ±10%, ±20%, and ±50%
Rumble: -58dB (IEC 98A Unweighted); -79dB (IEC 98A Weighted)
Torque:

H: 4.7 kgfcm; constant torque: 3.7kgfcm; instant torque: 4.7 kgfcm
M: 3.7 kgfcm; constant torque: 2.7kgfcm; instant torque: 3.7 kgfcm
L: 2.5 kgfcm; constant torque: 1.1kgfcm; instant torque: 2.5 kgfcm

Tonearm Section:

Type: Locking collar based interchangeable tube system; Die-cast Aluminum 3-Bearing Construction

Height Range: 0.0 – 6.0 mm
Cue System: Dampened Lift Lever, Arm Rest and Arm Clip
Balance Weight: 7.0 gram S-weight 75 gram Aluminum Plated w/ 0.0 – 3.5 gram range scale
Dimensions: 370mm(W) x 460mm(D) x 135mm(H)
Weight: 27.7 lbs (12.6 kg)
Power Consumption: 65 Watts
USB Audio Interface: USB 1.1 compatible


If you don't see it, it doesn't mean we don't have it. If you are interested in a certain product, but don't see it on our website, please call us or e-mail us!
*All products subject to available stock.
Copyright © 2014 by www.123DJ.com