Blizzard The Puck Unplugged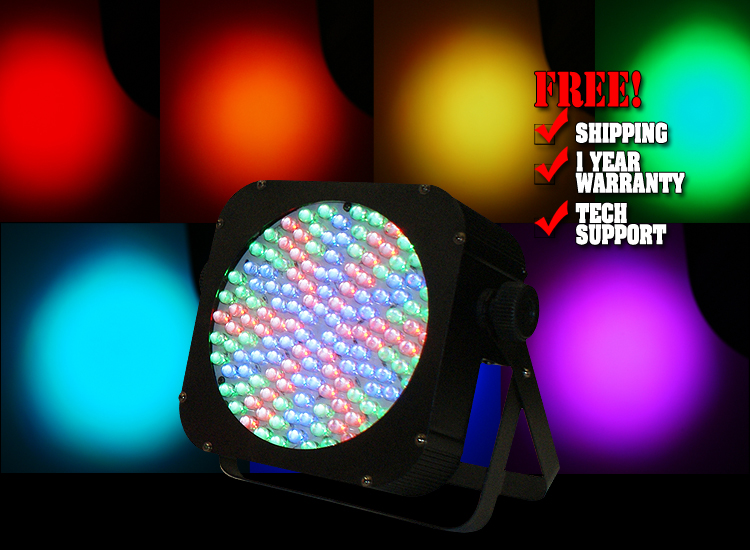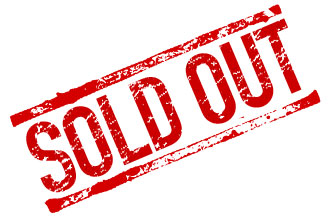 The Puck: Unplugged™ builds on the versatility, reliability and ease of use of the original Puck™ by featuring an easy-to-use Lithium-Ion internal battery system which allows the user to the flexibility to operate their light fixture without AC power for up to 20 hours.
144 ultra-bright 10mm LEDs also make it big on output, while an LED control panel and power daisy chain connectors make it flexible and perfect for uplighting!
The Puck: Unplugged™ RGB features 3 and 6-channel control modes which means it works great with any type of controller, including popular 3-channel easy controllers. Plus, the built-in 4 character/4 button LED control panel allows total control over the fixture, including sound active and standalone modes, display invert and service hour readout.
And, take full advantage of Blizzard's wiCICLE® wireless DMX system without the need for external power thanks to the wiCICLE enabled DMX jacks! An innovative design provides power to the system directly from the fixture's DMX jack, meaning even fewer cords and less setup time.
High-capacity Lithium-Ion Battery system provides unplugged operation for up to 20 hours!

RGB color mixing via 144x high-power 10mm Red/Green/Blue LEDs

Variable electronic strobe

Variable electronic dimmer (0 – 100%)

User selectable 3 (Red/Green/Blue dimming) or 6 DMX channels

Built-in chase macros via DMX

Full RGB color mixing in Standalone, Master/Slave and DMX modes.

Built-in automated programs via master/slave

Built-in sound activated programs via master/slave

Easy to use LED control panel

Running hours display

Rugged all-metal case with dual mounting yokes

IEC power in and daisy chain connections to connect additional units

Able to directly power the wiCICLE® wireless system via DMX

Power and DMX connections and LED control panel are all in places which means you can truly use The Puck in ANY position, including flat on the floor!

Two-piece mounting yoke allows flexibility in positioning
Weight & Dimensions
• Length 8.25 inches (210 mm)
• Width 3.75 inches (63.5 mm)
• Height 8.25 inches (210 mm)
• Weight 4.5 lbs (2.05 kg)

Power
• Operating Voltage 90-230VAC, 50-60 Hertz
• Fuse 3A 250V
• Power Consumption 20W
Light Source
• LED 144x 10mm Red/Green/Blue 100K hrs.
Optical
• Beam Angle 21 degrees
• 32 degree field
• Luminous Intensity 3,920 Lux @ 1m
Thermal
• Max. Operating Temp. 104 degrees F (40 degrees C) ambient
Control
• Protocol USITT DMX-512
• DMX Channels 3 or 6 (User Selectable)
• Input 3-pin XLR Male
• Output 3-pin XLR Female
Other Operating Modes
• Standalone, Master/Slave, Sound Active,
• Color Preset, Standalone color mixing
Battery
• Type/Rating
• Field-replaceable Lithium-Ion, 11.1V 8.0Ah with built-in protection circuit.
Warranty
• Fixture: 2-year limited warranty.
• Battery: 1-year limited warranty covering failure only.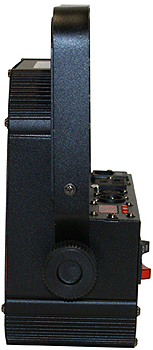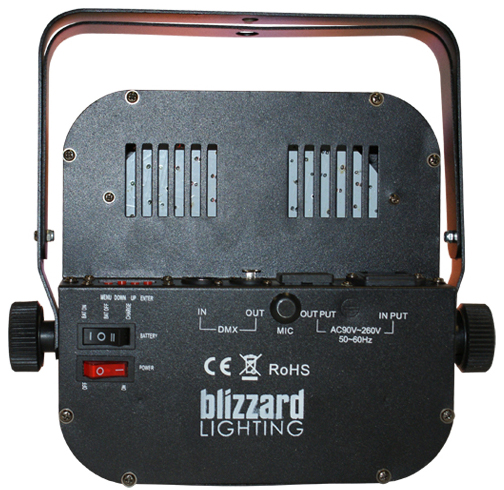 GREAT DEAL ON A PAIR!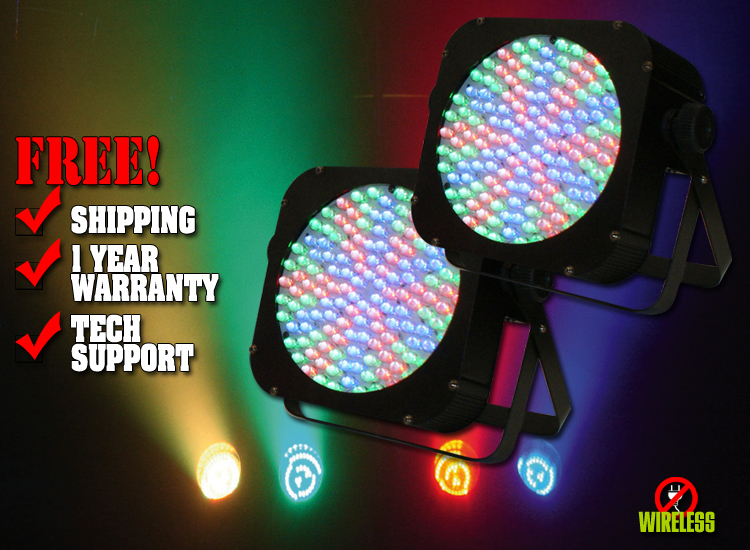 Regular Price $499.99
Our Price $279.99


If you don't see it, it doesn't mean we don't have it. If you are interested in a certain product, but don't see it on our website, please call us or e-mail us!
*All products subject to available stock.
Copyright © 2014 by www.123DJ.com