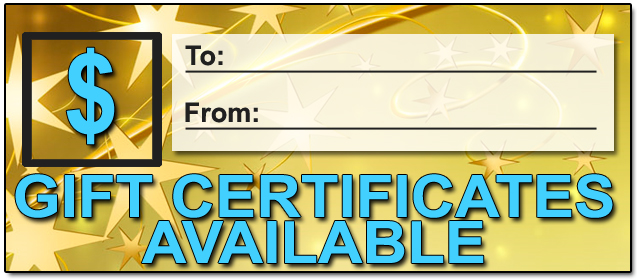 *Please Note: Upon completion of ordering, you will be e-mailed an invoice with an order number.
This order number will be the Gift Certificate activation code. The activation code will be required for purchases.


If you don't see it, it doesn't mean we don't have it. If you are interested in a certain product, but don't see it on our website, please call us or e-mail us!
*All products subject to available stock.
Copyright © 2014 by www.123DJ.com