Yamaha DTX950K
The Best of Both Worlds - We've combined our expertise in acoustic drums with our latest digital sound technology to create the new Yamaha DTX900 Series Electronic Drum System featuring the new DTX-PAD with Textured Cellular Silicone head.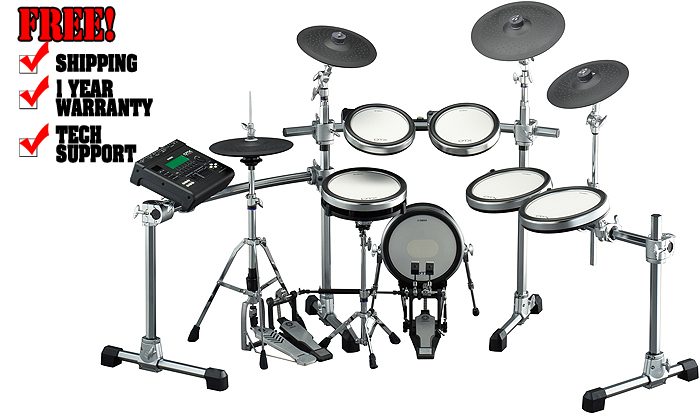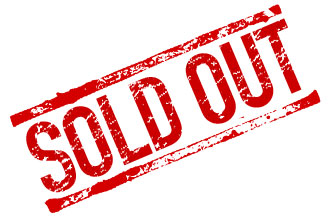 The Yamaha DTX950K gives you the sound and feel of a real acoustic kit, with the comfort, convenience, and small footprint only a digital setup can provide. The 6-piece DTX950K electronic drum kit includes a set of XP pads with revolutionary Textured Cellular Silicone (T.C.S) surfaces that provide an exceptionally realistic feel. Each XP pad is also equipped with a shock absorber and mounted to Yamaha's ultra-stable HEXRACK system, so you don't have to hold back when you play. And you'll appreciate some of the DTX950K's finer details, such as the noticeably different responses of its snare and tom heads, the natural rebound of its 3-zone cymbals, and the authentic feel of its mechanically controlled hi-hat.
Because you demand more from your electronic drums than just a great feel, Yamaha includes their pro-quality DTX drum controller with the DTX950K. This drum controller gives you over 1,100 awesome drum and percussion voices you're sure to love. These sounds are huge, including everything from super-realistic legendary drum sounds to expertly sampled world percussion. In addition to percussion sounds, the DTX950K also includes over 200 GM melody voices from Yamaha's MOTIF keyboards, which are great to jam with. And because the DTX950K can interpret Yamaha's XP triggers, you get an enhanced dynamic range that lets you play with full expression.

There's even more to the DTX950K's drum controller. When you add an optional 512MB DIMM, you'll have the ability to sample in your own sounds. That means you can record your acoustic kit or get completely creative and add any crazy sound you want to your kit. Add to that the list of top-level effects the DTX controller gets from Yamaha's MOTIF keyboards, and you've got almost unlimited sound creation potential. Plus, the DTX950K's controller comes equipped with both MIDI and USB ports. That makes it easy to connect the DTX950K to your computer for use with your favorite DAW and virtual instruments. The DTX950K even comes with a copy of Steinberg's Cubase AI recording software, and it can act as a remote control, making it easy to discover how fun and easy recording can be.
DTX pads feature Textured Cellular Silicone heads for a realistic feel

12" XP120S snare pad

2 x 10" XP100T rack tom pads

2 x 12" XP120T floor tom pads

Shock-absorbing mounting system

Updated kick pad with reinforced head

Realistic-feeling hi-hat pad with HS740A stand

Expandable HEXRACK system

Matte chrome-finished hoops for strength and looks

DTX drum controller

1,115 drum and percussion voices

211 MOTIF GM melody voices

Onboard sampler with dedicated effects (expandable up to 512MB with optional DIMM)

USB and MIDI I/O enables easy integration with computers

Includes a copy of Steinberg Cubase AI

If you don't see it, it doesn't mean we don't have it. If you are interested in a certain product, but don't see it on our website, please call us or e-mail us!
*All products subject to available stock.
Copyright © 2014 by www.123DJ.com