Concorde Arkiv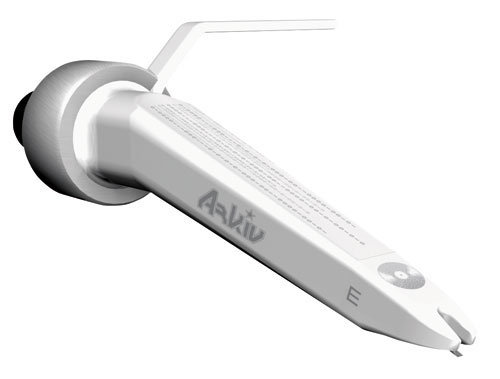 Regular Price $229.99
Our Price $153.99
The Arkiv cartridge provides accurate sound reproduction, with remarkably pristine highs and stereo imaging, to provide optimal quality when transferring vinyl to PC, CD, or other digital storage media. With the overwhelming popularity of time-coded vinyl solutions, PC-based music production and sampling, and personal digital music players, the Ortofon Arkiv was created to conquer the task of extracting every last detail from vinyl records before they are finally transcribed into the digital domain.
The Concorde Arkiv kit includes one replacement cartridge and one spare stylus, packed in a protective case. It is compatible with all DJ turntables, as well as turntables with a standard 4-pin removable headshell. Output voltage at 1000 Hz, 5cm/sec.: 6 mV
Frequency response: 20-20.000 Hz ± 2 dB
Stylus type: Elliptical
Tracking force, recommended: 3,0 g (30 mN)
Replacement stylus unit: Arkiv
If you don't see it, it doesn't mean we don't have it. If you are interested in a certain product, but don't see it on our website, please call us or e-mail us!
*All products subject to available stock.
Copyright © 2014 by www.123DJ.com