2201 S. Union • Chicago, IL 60616
Phone: 312-846-6192 • Fax: 312-492-8949
Enferno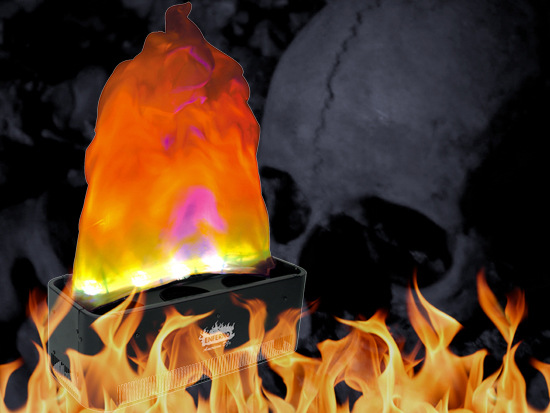 CURRENTLY OUT OF STOCK

Giant, simulated flame effect that produces a realistic towering blaze with no heat!
Very portable and easy to transport–Great for night clubs, Mobile DJs, stage productions, schools, back yard parties or anywhere an open flame is prohibited
Amaze your patrons at your next gig with this fantastic effect without the danger of real fire
Convenient On/Off switch on rear
Lamps: 4x LL-MR16O 12V, 35W (Orange) & 2x MR16B 12V, 35W
Dimensions (LxWxH - base only): 9.75"x 24"x 8.5" / 248x610x216mm
Weight: 17 lbs. / 8 kgs.