2201 S. Union • Chicago, IL 60616
Phone: 312-846-6192 • Fax: 312-666-5417
SE HABLA ESPANOL


Technics SL-1210M5G "Grandmaster"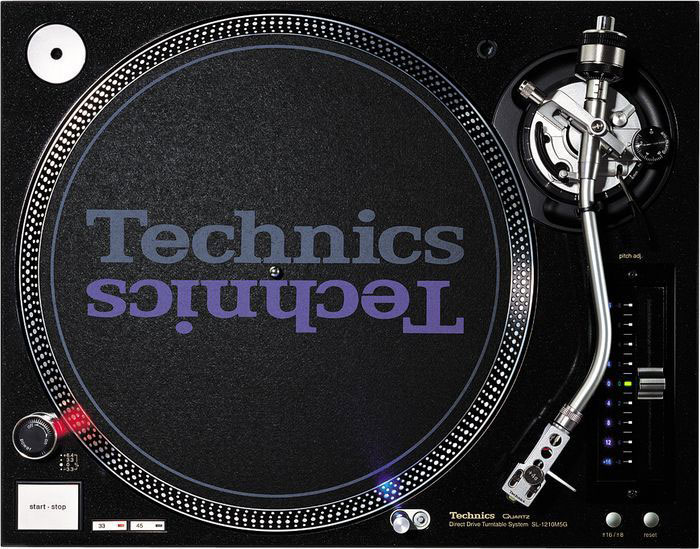 Details

Regular Price $2199.99




Our Price $1599.99



As the "flagship" turntable from Technics, the SL-1210M5G "Grand Master" Direct Drive Turntable offers even more features then the standard-setting SL-1200MK2 or the slammin' SL-1200MK5. Check out the technologically advanced tonearm modifications which virtually eliminate skipping. This is awesome news for scratch DJs. And now you can customize braking speeds to suit your applications. There is also a Quartz-Lock (zero pitch) button and expanded pitch range options: ±8% or ±16% via computerized pitch control. Blue LED numbers indicate the amount of pitch adjustment currently applied. A second button next to the pitch reset button allows you to switch between the two levels of pitch adjustment. There are two columns of numbers, 2/4/6/8 and 4/8/12/16, and each press of the button switches between the two columns and illuminates the current setting. Another super hip new feature is the long-life blue LED stylus illuminator.
Quartz direct drive accuracy with computerized pitch adjustment up to ±16%

Very high torque motor for quick start-ups (only 0.07 seconds stop to speed)

Custom brake speed control

Stylus Kick Cancel

Exchangeable pitch slider

Super cool blue LED pop-up work light

Built-in anti-skate adjustment up to 6g

Arm-end scale for quick weight setting

Molded aluminum diecast cabinet and heavy rubber base material help absorb unwanted
vibrations

Professional Technics slipmat

Highly sensitive low-mass tone arm with gimbaled suspension

Includes removable hinge-free dust cover (not shown)