Technical Pro
LGSpot 18 Four Pack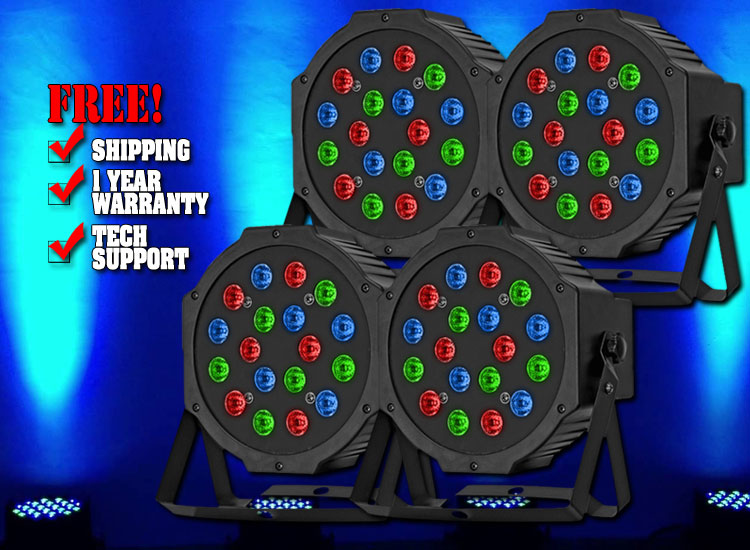 Details

Regular Price $299.99




Our Price $179.89



The LGSPOT18 is a professional DJ laser effects light. Fitted out with 18 different LED bulbs, the LGSPOT18 dishes out a vibrant, exciting show. The bulbs come in red, green, and blue colors to create a mood that is adaptable to any setting and venue. For action-packed parties, the LGSPOT18 comes with a variety of pre-programmed patterns that project creative shows to immerse any party in the perfect ambiance. The LGSPOT18 also comes with a sound-active mode in which it senses audio and creates a show perfectly matched to the audio.
For seamless integration into standard lighting setups, the LGSPOT18 comes with DMX512 compatibility that allows you to use the LGSPOT18 as part of a larger visual show. The LGSPOT18 also comes with 3-pin connectors that make daisy-chaining easy. In addition, the LGSPOT18 comes with a wall and ceiling mounting bracket that allows you to maximize coverage by choosing ideal placement.
7-channel DMX512 compatible
Sound active and auto modes
3-pin connectors for easy daisy chaining
Red, green and blue colors
Low power consumption
Wall and ceiling mounting bracket
Digital display
6.9" L x 3.9" W x 7.1" H
Weight 2.3 lbs
Laser Wavelength Red: 650nm • Green: 532nm
Voltage 110v
Power Voltage DC 5V
If you don't see it, it doesn't mean we don't have it. If you are interested in a certain product, but don't see it on our website, please call us or e-mail us!
*All products subject to available stock.
Copyright © 2016 by www.123DJ.com