2201 S. Union • Chicago, IL 60616
Phone: 312-846-6192 • Fax: 312-492-8949
SE HABLA ESPANOL

Pioneer White LTD System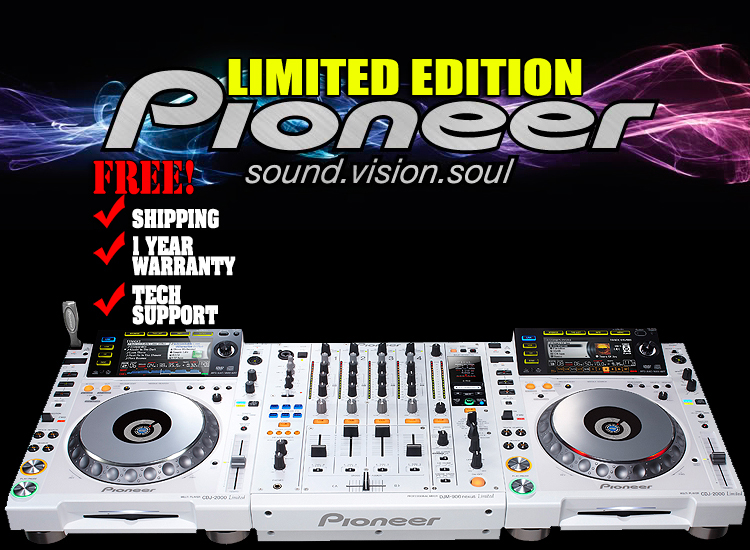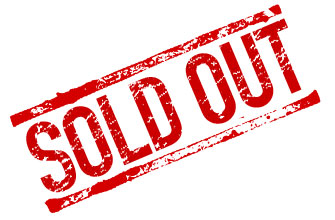 Two Pioneer CDJ-2000 White

Available in Limited Edition Brilliant White
Stamped with a distinctive brushed plaque carved with the unique serial number to indicate its authenticity and limited quantity
Compatible Media: Music CD, CD-R, CD-RW, DVD±R2, DVD±RW2, DVD±R-DL, USB Devices, SD Memory Card
Compatible Files: MP3, AAC, WAV, AIFF
File Systems Compatible with USB Storage: FAT12, FAT16, FAT32, HFS+
Frequency Range: 4Hz - 20kHz
Signal-to-Noise Ratio: 115dB or higher (JEITA)
Total Harmonic Distortion: 0.0018% (JEITA)
USB Ports: USB-A (1), USB-B (1)
Link Port: LAN / 100 base - tx
Audio Output Terminals: AUDIO OUT (RCA) x1, DIGITAL OUT (COAXIAL) x1
Other Terminals: CONTROL (f3.5mm mini plug) x1
Audio Output Voltage: 2.0 Vrms
Power Supply to Use: 120 V ac (60Hz)
Power Consumption: 28 W
Maximum Dimensions (W x D x H in inches): 12.6 x 15.94 x 4.19
Unit Weight: 10.14lbs

Pioneer DJM-900nexus White

High performance channel faders – The slide mechanism supports the fader knobs with two metal shafts for both longevity and smooth operability
Furthermore, the new mechanism's design minimizes the effects of moisture or dust particles on the mixer's performance capabilities.
Integrated input selector – Enables users to simultaneously switch all channel inputs.
Indicators – The DJM-900nexus is equipped with a "USB connection indicator" to display the status of sound card and PC or Mac communications as well as a "USB audio input indicator" to display audio inputs from a PC or Mac.
Industry's First MIDI Signal Output8 – The DJM-900nexus features the industry's first musical instrument digital interface (MIDI) signal output that changes at beat-by-beat intervals. The mixer also includes a "MIDI LFO function" to control external devices such as effecters.
Assignable MIDI Functionality – Nearly all knobs and buttons operation information can be assigned to control other devices. The mixer can also be used as a MIDI controller.
Switching 3-Band EQ/Isolator – Each channel of the mixer is equipped with a switchable 3-band EQ (+6dB to -26dB) and 3-band Isolator (+6dB to -8dB).
P-LOCK Fader Cap – Keeps the fader channel and crossfader knobs (caps) locked preventing them from physically slipping off during use.
Auto Standby – Automatically senses the presence of active operation and input signals and switches to standby mode when inputs are not detected for a long period of time.