Audio Technica ATW-801/l-T3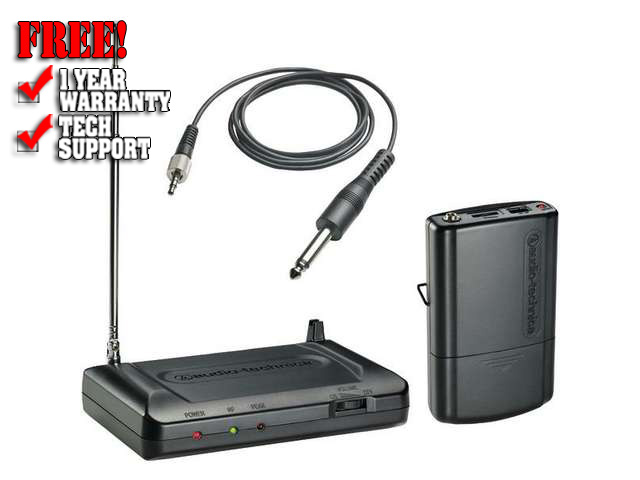 Details

Regular Price $219.99




Our Price $109.99



The ATW-801/L-T3 System 8 Wireless Lavalier Microphone System delivers quality VHF wireless in an affordable, straightforward package that includes the ATW-R800 receiver, ATW-T801 UniPak transmitter and lavalier microphone for hands-free speech. The lavalier microphone is an ideal solution for presentations, general speech applications, sermons and more.
The system delivers clear, natural sound quality and operates on a fixed VHF frequency band. Additional features include advanced dipole antenna system for clear reception, volume control dial, 1/4" output connectors, adjustable squelch and more.
Features
Frequency T3 / 170.245MHz
ATW-R800 Receiver
ATW-T801 UniPak Transmitter
Lavalier Microphone
Clear Natural Sound
If you don't see it, it doesn't mean we don't have it. If you are interested in a certain product, but don't see it on our website, please call us or e-mail us!
*All products subject to available stock.
Copyright © 2014 by www.123DJ.com