AirLine Synth Earset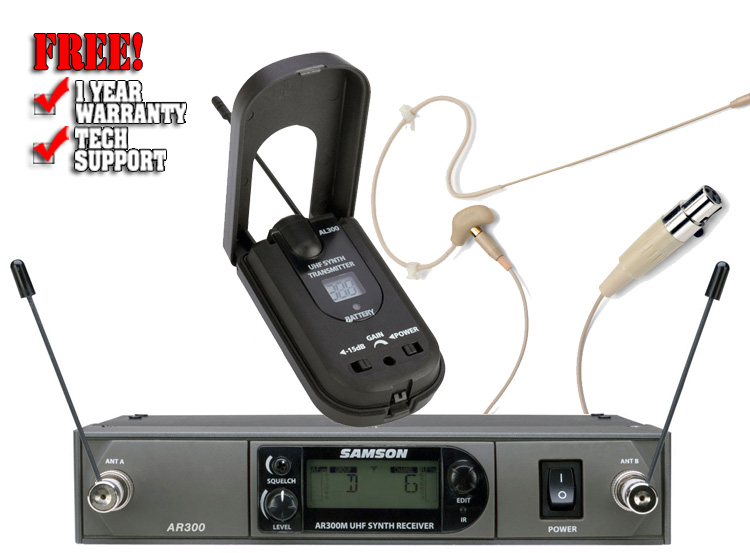 Regular Price $799.99
Our Price $399.99
Get Amazing Hands-free Vocal Performance, at a Great Price!
Samson's AirLine Synth Earset Microphone System has everything you need for a great wireless system, in one amazingly affordable package! If you need hands-free performance plus freedom to roam the stage, worship platform, or conference room, then The AirLine Synth Earset Microphone System is the setup for you. You get the amazingly small yet ultra-reliable AL300 beltpack transmitter, a dependable true diversity AR300 receiver, and Samson's comfortable, great-sounding. and visually unobtrusive earset microphone. The result? A lightweight system that gives you heavyweight performance! Make yourself heard — use the AirLine Synth Earset Microphone System!
Samson's amazing AL300 bodypack transmitter packs over 300 channels and a very handy LCD display into an ultra-small unit that you'll forget you even have on! It has all the features you need for dependable performance, including a mute switch, a gain control, a low battery indicator, and even a switchable attenuator pad to accommodate louder voices. The included earset mic is visually unobtrusive and lightweight, yet it gives you amazingly full, clear vocal reproduction.
You'd expect to pay quite a bit more for the kind of quality you get in the AirLine Synth Headset Microphone System. But this setup is priced right, and it's packed with value! You get Samson's AR300 receiver, which includes great features such as Automatic Channel Scan, over 300 channels, an infrared transmitter channel set, a mic/line level switch, a large backlit display, and more. You even get a rackmount kit for the AR300, so you can set it up for easy, portable use.

AL300 Transmitter Features:
Frequency-agile synthesized beltpack transmitter with over 300 channels
Ultra small, micro-size beltpack
IR transmitter channel set
LCD display
Mute switch
15dB pad for hot pickups
Gain control
Low battery indicator
Mini XLR connector
SE10 micro earset microphone included

AR300 Receiver Features:
Frequency-agile synthesized receiver with over 300 channels
Automatic Channel Scan to select the clearest frequency
Infrared transmitter channel set
50mm x 20mm backlit LCD display
Metal half-rack chassis
Dual front-mounted removable TNC antennas
Squelch control
XLR and 1/4-inch balanced outputs
Mic or line level switch
11 simultaneous systems
Rackmount kit included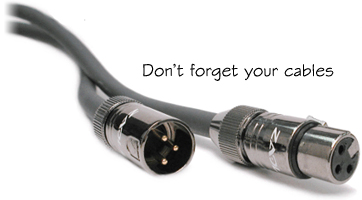 If you don't see it, it doesn't mean we don't have it. If you are interested in a certain product, but don't see it on our website, please call us or e-mail us!
*All products subject to available stock.
Copyright © 2014 by www.123DJ.com