SE115M-K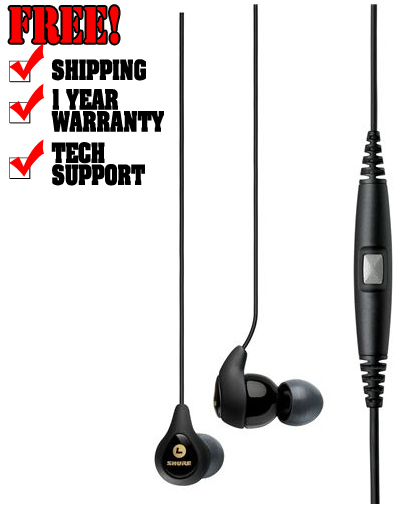 Regular Price $239.99
Our Price $119.99
The SE115m uses Second Generation Dynamic MicroDriver technology to deliver the rich, warm sound quality of the SE115 Earphones, with integrated remote and microphone for select music-enabled phones.
The one-button remote, located on the cable of the right earpiece, allows you to easily answer and end your calls and switch to music, all in one device. Sound isolating sleeves in multiple sizes block outside noise and provide a secure, comfortable fit.
Superior sound quality
Features Second Generation Dynamic MicroDriver to deliver detailed, warm, sound quality with improved bass
Sound Isolating sleeves, in multiple shapes and sizes, effectively block outside noise from interfering with your music or calls
Ergonomic earphone design and included sleeve selection ensure a customized, comfortable fit
Integrated microphone with one-button control allows users to answer or end calls and switch back to audio on music-enabled phones
Compatible with most music-enabled phones with 3.5 mm jack
Includes:
SE115m Sound Isolating Headset
Built-in remote control and microphone
Foam sleeves in S, M, L
Grey flex sleeves in S, M, L
Soft, zippered carrying cas
If you don't see it, it doesn't mean we don't have it. If you are interested in a certain product, but don't see it on our website, please call us or e-mail us!
*All products subject to available stock.
Copyright © 2014 by www.123DJ.com