Super Fast CD Master 1+1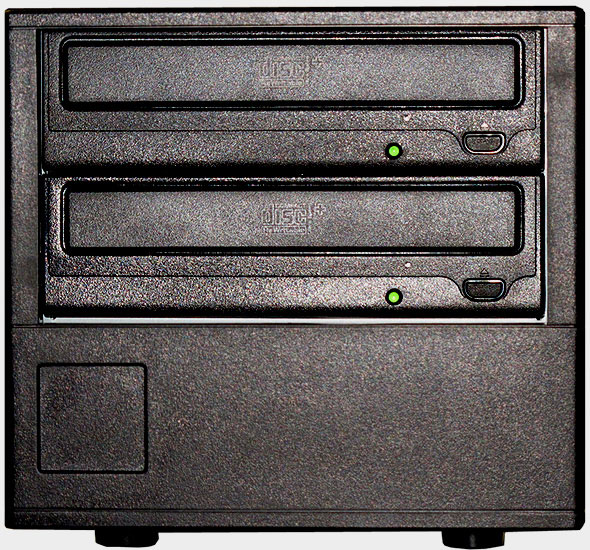 Regular Price $399.99
Our Price $189.99!
A great value, one to one 52x CD duplication system designed for the office or home environment. Now users can quickly and easily duplicate virtually any CD for back up purposes, low run distribution of digital content and a variety of applications and requirements. Simply place the Master disc in the reader device, blank disc in the writer, close the drawers and the duplication process automatically begins. Upon completion the new duplicated disc automatically ejects. In addition, the CD Master features a small desktop footprint with attractive office aesthetics, at an affordable price point. For fast and cost effective one to one CD duplication, the CD Master is the best choice available today.
Fast, easy, low cost one to one CD duplication.

Write Speeds: 52x CD Record Speeds

User Interface: Load & Go Performance, No Controller Interface

Supports: CD Rom, CD Audio, VideoCD and CD + G Karoake

Enclosure: Small Desktop Footprint with Aesthetic Design
If you don't see it, it doesn't mean we don't have it. If you are interested in a certain product, but don't see it on our website, please call us or e-mail us!
*All products subject to available stock.
Copyright © 2014 by www.123DJ.com