2201 S. Union • Chicago, IL 60616
Phone: 312-846-6192 • Fax: 312-492-8949
SE HABLA ESPANOL

123DJ-M6ULTBL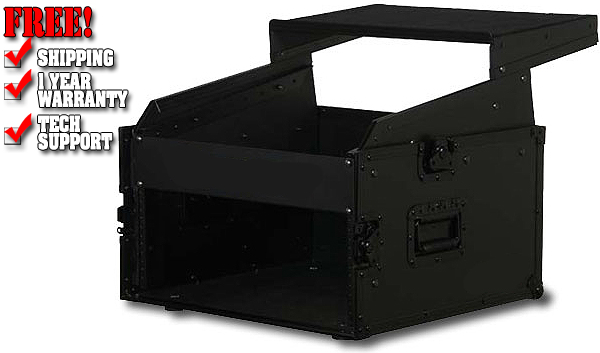 *equipment not included
Regular Price $549.99
Our price $279.99
Removable lid, front and back panels for easy access

Case features a sliding laptop platform mounted above a 19" ATA case. At your gig, set your laptop on the carpeted surface, plug in and you're ready to go. Slide it forward to use your laptop. Slide it back to use the mixer section underneath. Keep your laptop close and safe on a sturdy Glide Style Combo case.
Slanted Rack: 10 rack spaces

Vertical Rack: 6 rack spaces

Removable Rear Trap Door

Black Anodized and Powder Coated Recessed Hardware and Latches

Patented Gliding Laptop Platform

Backed by our Limited Lifetime Warranty
Interior Specs: Front rail to back cover depth is:18"

WE GLADLY ACCEPT
WE GLADLY SHIP


If you don't see it, it doesn't mean we don't have it.
If you are interested in a certain product,
but don't see it on our website, please call us or e-mail us!
*All products subject to available stock.
Copyright © 2013 by www.123DJ.com