2201 S. Union • Chicago, IL 60616
Phone: 312-846-6192 • Fax: 312-492-8949
SE HABLA ESPANOL

123-8LEKO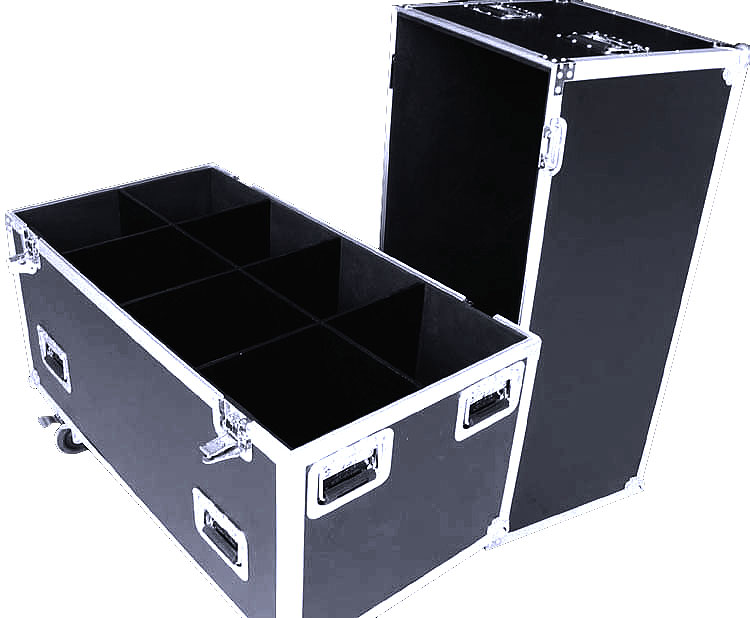 Regular Price $549.99

Our Price $375.99
Features:
3/8" plywood cover with black ABS laminate heavy duty style rolling trunk case

6 heavy duty handles

4 heavy duty latches

4 caster trays for stackable one on one.

1/2" quality gym foam lined up interior.

4 pieces removable dividers

This case can hold for 8 par lights on up stand. Each compartment is W9.5" x D9.5" x H32". interior compartment can be changed

The divider can be remove and empty such as a rolling trunk for cable or other light and sound gears.

The interior dimension: W39.75 x D19.5" x H32.5" (Base 16.5 + Lid 16")

The over all dimension: W42.15" x D22" x H36.8"
Fits:
(8) ETC Source 4 Zoom lights

(8) ETC Source 4 fix beam lights

(2) moving head lights when you remove other dividers and keep the centrol one.
WE GLADLY ACCEPT
WE GLADLY SHIP


If you don't see it, it doesn't mean we don't have it.
If you are interested in a certain product,
but don't see it on our website, please call us or e-mail us!
*All products subject to available stock.
Copyright © 2014 by www.123DJ.com