2201 S. Union • Chicago, IL 60616
Phone: 312-846-6192 • Fax: 312-492-8949
SE HABLA ESPANOL

Pioneer
DJC-SC2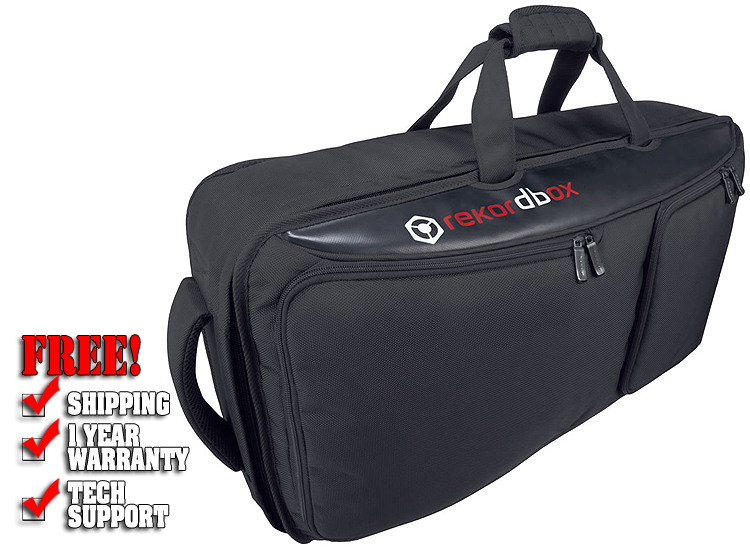 Regular Price $469.99
Our Price $239.99
DJ system bag for exclusive use of XDJ-AERO/DDJ-ERGO. This original Pioneer DJ bag is extremely easy to carry and features a vertical structure, cushions to protect devices, and large prockets.
Maximum external dimensions: 340 mm(W)× 215 mm(D)× 670 mm(H)(excluding handbag)
DJ equipment storage: 290 mm(W)× 110 mm(D)× 625 mm(H)
Notebook computer storage: 410 mm(W)× 40 mm(D)× 280 mm(H)
Materials used: Polyester, nylon
Body weight: 2.5 kg

Soft bag specifically designed to fit the XDJ-AERO and DDJ-ERGO
Cushions fitted to the devices offer protection from damage and vibration.
Material that is nap-raised on the inside protects devices from scratches.

Vertical structure makes it easy to insert/remove items even in confined spaces
A structure that opens vertically has been adopted to provide easy insertion/removal of devices even in confined spaces such as DJ booths.

Large pockets for spacious storage of DJ items
Two pockets are provided on the front of the bag for storage of headphones, cables, tablet devices and other items required by DJs. Thanks to these large partitioned pockets, there is plenty of room for smooth insertion/removal of devices. The interior of the bag is red, to make the stored items easy to identify.

3-way bag that can be carried in your preferred style
This can be carried in three different styles: as a handbag (vertically or horizontally), or as a backpack. When carrying the bag as a backpack, chest straps can be tied to fit it closely to your body and stop the bag from slipping from your shoulders.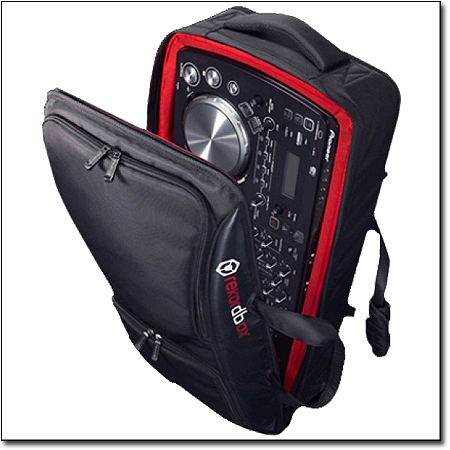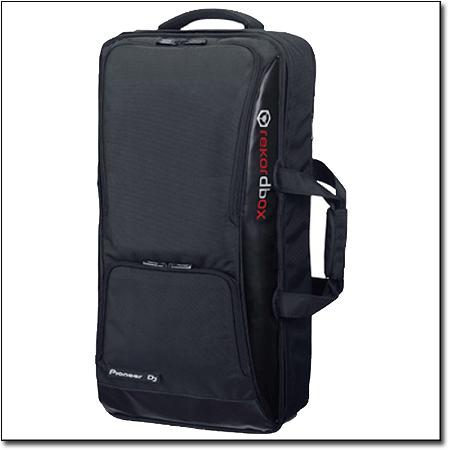 WE GLADLY ACCEPT
WE GLADLY SHIP


If you don't see it, it doesn't mean we don't have it.
If you are interested in a certain product,
but don't see it on our website, please call us or e-mail us!
*All products subject to available stock.
Copyright © 2014 by www.123DJ.com