2201 S. Union • Chicago, IL 60616
Phone: 312-846-6192 • Fax: 312-492-8949
SE HABLA ESPANOL

Traktor Control CD MK2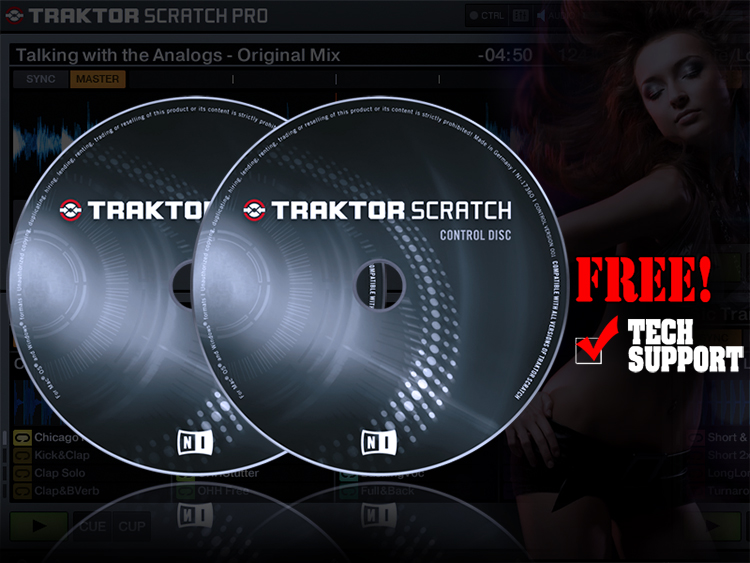 Regular Price $29.99
Our Price $9.99
Time-code CDs for Traktor
The Native Instruments Traktor Scratch Control CD MK2 is is a time-code controller for your DJ needs. These are the most accurate time-code controllers on the marketing boasting twice the resolution of its competitors. The newly designed time code feels tight and more precise, like they were really cut into vinyl. Perform motor-offs and ridiculously-fast rubs without fear. Each package contains two CDs.
Newly-designed time code for more precision
Includes 2 CDs
Not compatible with all versions of Traktor Scratch, use only with version 2.1 or higher
Highly-accurate time code
If you need extra Control CDs, here is a convenient 2 pack! They are compatible with all versions of TRAKTOR SCRATCH (TRAKTOR SCRATCH, TRAKTOR SCRATCH PRO, TRAKTOR SCRATCH DUO).