SL4 Warehouse Resealed
The Rane SL 4 is the 5-channel DJ audio interface with Serato Scratch Live software included.

Warehouse Resealed products maintain high quality standards. Each item is checked at least twice for proper working condition and quality. In fact, warehouse resealed items have a very low cost of return. The price you pay for warehouse resealed items is much lower than at retail. All warehouse resealed items comes with all manuals and manufacturer warranties.
---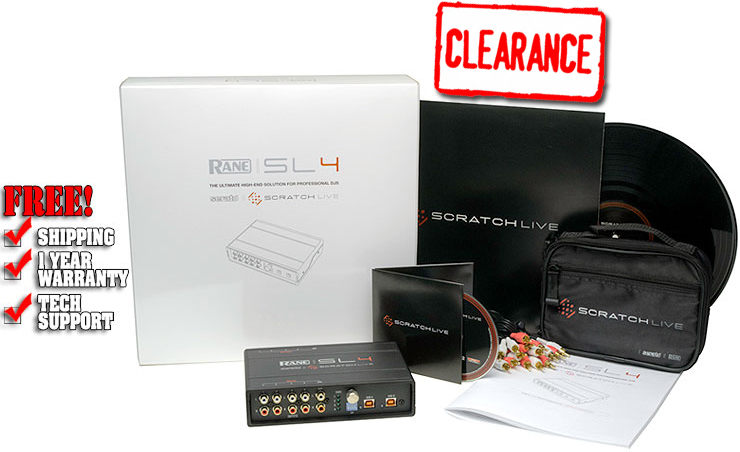 Regular Price $1399.99




Warehouse Resealed $699.99



The SL 4 connects four vinyl turntables or CD players to your computer and the mixer of your choice. Using special control vinyl, CDs or MIDI controllers, you can scratch and mix files from your Mac or Windows computer's CD or hard drive. This intuitive system replicates the traditional DJing experience for "real feel" usability. With unparalleled performance, stability and audio quality, you'll know why thousands of DJs worldwide choose Rane with Serato Scratch Live.
The SL 4 is the first standalone DJ interface with two USB ports for seamless DJ changeover and back-to-back performances. Superior sound is delivered with high quality 96 kHz, 24-bit audio. Built-in galvanic isolation between USB and audio, with turn on/off muting, ensures that only the purest interference-free audio signal is heard. Low-latency ASIO and Core Audio drivers allow you to use the SL 4 as a studio production tool with multiple third-party software applications. The SL 4 is masterfully crafted by Rane for the discerning DJ.
Computer interface: USB 2.0 high-speed
USB power requirement: 500 mA, 5.0 Volts
USB audio channels: 10 record/10 playback
External power supply: 7.5 volts (included)
Converters: 24-bit/48kHz or 96kHz sample rate switchable
DAC dynamic range: 104.5dB, A-weighted
ADC dynamic range: 103dB, A-weighted
Dynamic Range 101dB A-weighted analog-in to analog9out
Frequency response: -0.6dB @ 20Hz, -0.03dB @ 20kHz
THD+N: 0.007% at 1kHz, 20Hz to 20kHz BW
Inputs: 1-4 individually Phono/Line, switchable
Aux Input: Line-level only
Gain: Unity
Maximum input/output: 3 Vrms @ 1 kHz
Switched phono input max: 70mV rms @ 1 kHz
Dims: 7.25 x 5 x 1.7 (18.4 x 12.6 x 4.3 cm)
PDF LIST OF SERATO SCRATCH COMPATIBLE PRODUCTS


System Requirements
PLEASE NOTE: These are the minimum requirements to run Scratch Live with the SL 4. For best performance and for use in professional situations we recommend you buy a higher spec computer. Rane also recommends Intel processors.
Available USB 2.0 port
1024 x 768 screen resolution or higher
Hard drive space for music: 5400RPM minimum, 7200RPM recommended for high resolution audio playback
Mac
2GHz Intel Core Duo
2GB RAM
OSX 10.5.8 or higher
Windows
2.2GHz Intel Core Duo
2GB RAM
Windows XP with Service Pack 3 or
Windows Vista with Service Pack 2 or
Windows 7. TC Helicon recommends Windows 7 over Vista
*If you have a large library, you will benefit from having more RAM
Note 1: If you are using Scratch Live's more system-intensive features such as DJ-FX or multiple virtual decks and are having issues, you may need a higher spec computer for best results, or make sure you have optimized your system: Windows 7 and Vista / Mac OS X.
Note 2: If you are planning on using HID devices on Mac OSX 10.5 (Leopard), then you must use OSX version 10.5.6 or up. HID devices include Rane mixers such as the Rane Sixty-Eight or TTM 57SL and some 3rd party controllers such as the Pioneer CDJ-400, CDJ-900, or CDJ-2000 CD players (all sold separately).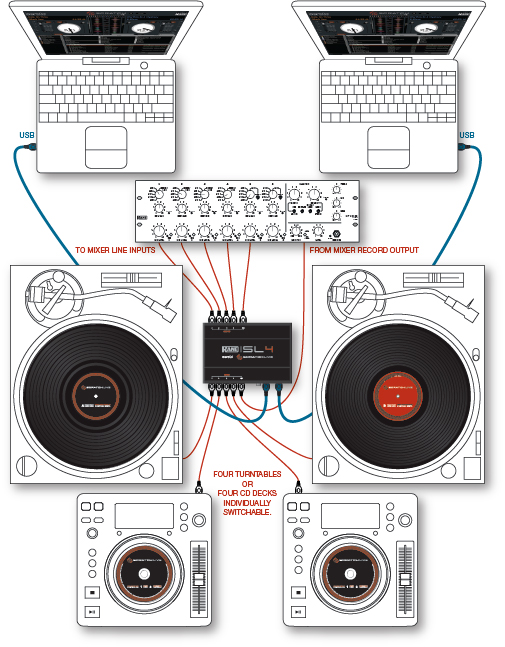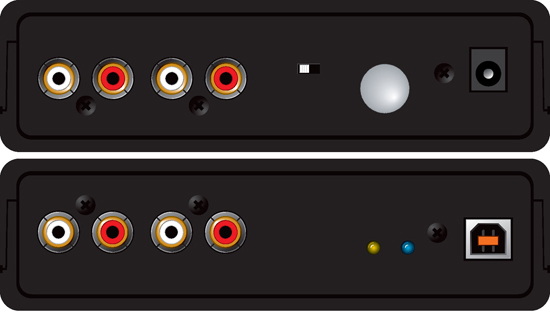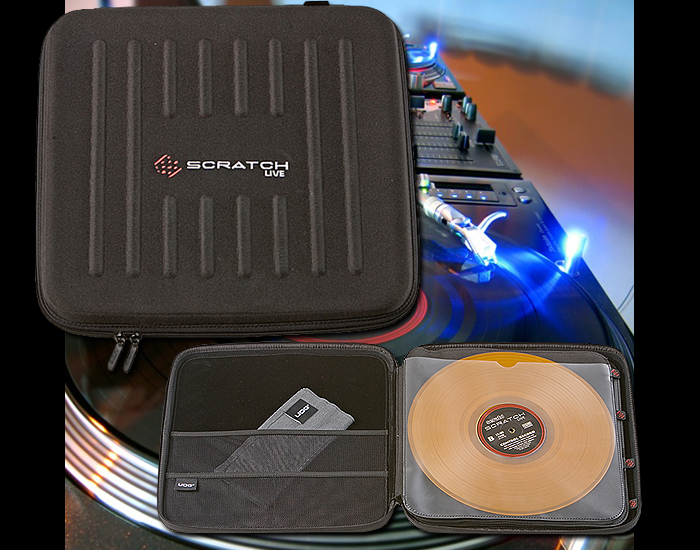 SERATO CODED CDs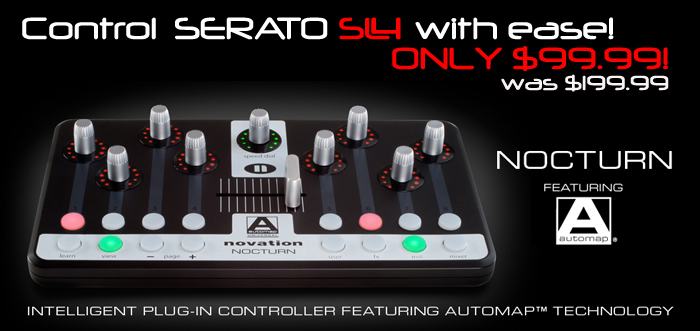 If you don't see it, it doesn't mean we don't have it. If you are interested in a certain product, but don't see it on our website, please call us or e-mail us!
*All products subject to available stock.
Copyright © 2014 by www.123DJ.com